Lady H Tom Collins
The Tom Collins, a classic cocktail featuring gin, lemon juice, simple syrup and club soda. The refreshing drink tastes like a spiked sparkling lemonade and is equipped with all you need to cool down on a hot day., A quick easy, no fuss cocktail, perfect way to end one of our steamy hot Auckland summer nights.
Why LADY H GIN is perfect in a Tom Collins cocktail?
The elegance of the Tom Collins is it's simplicity… A Classic cocktail that is so easy to make, sometime less is more, The classic simplicity of Lady H Gin pairs itself perfectly for a tom Collins, a gin that is balanced with being softly Juniper forward, sings perfectly with the fresh lemon in a Tom Collins Cocktail.
An Abridged, Inebriated History
Tom Collins is strikingly similar to the gin punches being served in London bars during the 19th century. An enterprising barkeep named John Collins named the concoction after himself, whether or not he invented it. But given that the cocktail was typically made with Old Tom gin might be a hint for us. There are son many wonderful stories of the origin of the Tom Collins cocktail, one of my favourites is the cheeky & titillating version that goes all the way back to 1874 in New York City – the Great Tom Collins Hoax. The story or myth behind the hoax sounds like a tale that would go viral in today's time, the story goes that a boisterous and loud fellow who would sit in taverns and speak harshly about anyone he encountered named Tom Collins. – Tom Collins didn't actually exist!

That didn't deter the target of the rascal's supposed wrath. They would continue looking for him, bursting into bars asking, "have you seen Tom Collins?" Imagine their surprise when they're handed a gin-based cocktail instead of receiving their vengeance. Whether the drink was actually named after the fictional man or not is the mystery, it makes for a god story…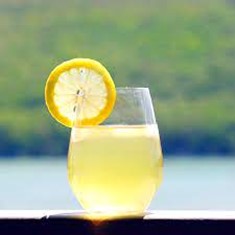 Single Serving
• 30 ml Gin
• 15 ml Fresh lemon juice
• 10 ml Sugar syrup
• 100 ml Soda Water

1. Add gin, lemon juice and syrup to a High Ball glass filled with ice.
2. Top up with soda water. Garnish with lemon peel or slice of lemon,