Lady H French 75
It's clean, lovely and timeless The French 75 is one to turn to in times of celebration; to raise your glass and celebrate… A drink that is elegant and stealthily boozy — a quiet symphony of botanical gin, prickly fizz and bright lemon softened with simple syrup. A Drink with the pure elegance and grace that one would expect of a high-society French Madame, a truly classic cocktail, a tapestry of gin and bubbles, gracefully woven together to turn you into a carousing debauchee. AS they said in Casablanca "Pour it again Sam"!
Why Lady H Gin is perfect in a French 75 Cocktail?
Classic cocktails require classic gins. Gins made in the London Dry style work spectacularly with this cocktail, as they have a big juniper core at the heart of them and allow you to reach a perfect balance through the recipe. Through infusing the sugar syrup that the recipe calls for, you can enhance the perfumed and floral top notes of Lady H Gin.
An Abridged, Inebriated History
The cocktail's history delves as far back as 1867 and – Charles Dickens used to feed Tom gin and champagne cups to his callers and there are many stories from the 19th Century of noble gentlemen, like the Prince of Wales, enjoying similar concoctions. In the 1920's owner of Harry's American Bar in Paris, named the drink The French 75 after the howitzer guns used in Paris in WW1, it is said to have such a kick that it felt like being hit by just such a weapon.

The French 75's popularity spread across the Atlantic and was served up in New York's infamous Stork Club, thus cementing its place as an icon. It was even featured in the 1942 film Casablanca and given we've stepped into this cinematic gin joint, we might as well misquote a famous misquote to end: pour it again, Sam.

Single Serving
INGREDIENTS
• 30 ml Gin
• 15 ml Fresh lemon juice
• 10 ml Sugar syrup
• 100 ml Champagne

1. Add gin, lemon juice and syrup to a cocktail shaker with ice. Shake. Strain into an empty glass.
2. Top up with champagne. Garnish with lemon peel or a sprig of rosemary.

This will make an "extra dry" martini, which is much smoother, and champion's GIN, as a little bit of vermouth goes a long way

TIP - If you are using Champagne, use a tough less sugar syrup to allow the full creamy texture of the fizz to come through, while Prosecco suits a lighter dose of lemon juice.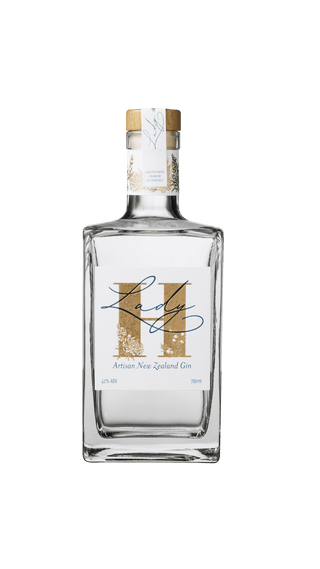 A brilliant way to personalise your French 75 is to infuse the sugar syrup with herbs before using it. It add a delicate depth without getting in the way of the main combination - gin, citrus and fizz